Welcome To Nara Optometry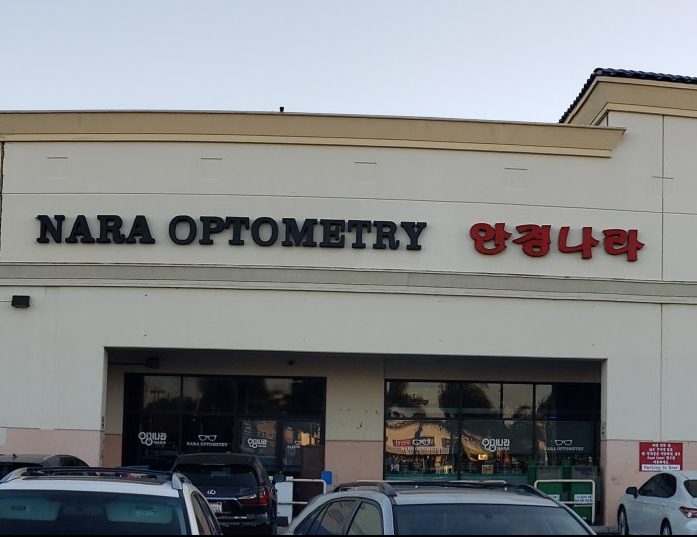 안경나라 Garden Grove, CA
항상 기분좋은 마음으로 밝게 고객님들을 모시는 안경점, 안경나라 입니다. 1999년부터 가든 그로브에 터를 잡고 현재까지 고객님들의 사랑속에서 여기까지 성장해왔습니다. 방문해주시는 모든 분들의 시력을 보호하기 위하여 새로운 렌즈 가공 기술력과 최첨단 기계들을 사용하여 건강한 안경을 만들기 위해 만전을 기하고 있습니다. 또한 저희 안경나라는 최신 스타일의 다채로운 안경들과 선글래스들을 보유하고 있습니다. 다양한 컬랙션을 바탕으로 더욱 멋진 고객님들의 패션을 완성시켜 드리고 있습니다. 오랜 경험을 통해 항상 고객님들을 만족 시켜드릴 수 있도록 노력과 도전을 멈추지 않는 안경나라 될 것을 약속합니다.
Your Optometrist in Garden Grove, CA
Here at Nara Optometry, we are proud to serve Garden Grove, CA . Our team of professionals is dedicated to giving our patients the highest quality of optometry care. We offer a full range of optometry services so all of your family's needs are met under one roof.
Our goal is for you to leave our office with a memorable and enjoyable experience, which is why our welcoming and compassionate staff will do everything they can to make you feel right at home.
All patients receive 10% off frames on first visit.
Request Your Appointment Today
If you are looking to brighten and enhance your vision, please don't hesitate to contact us today at (714) 590-9500!
Our Services
Proper eye care is important for people of all ages and regular eye exams are encouraged for everyone, but especially for those already using glasses or contact lenses. Your vision plays a vital role in your life each and every day, which is why it is so important to take the right steps for maintaining good eye health. At Nara Optometry, we provide a variety of services, from general exams to corrective surgery. We also carry a wide selection of eye frames for our patients as well.
Read More
Testimonials
Joohwan Y.
Best Service with fast process
Katie N.
Great customer service
Michael S.
Been a customer since 2002. Peter (owner/operator) is just great! Good selection and fast service. They also have Irvine location as well.